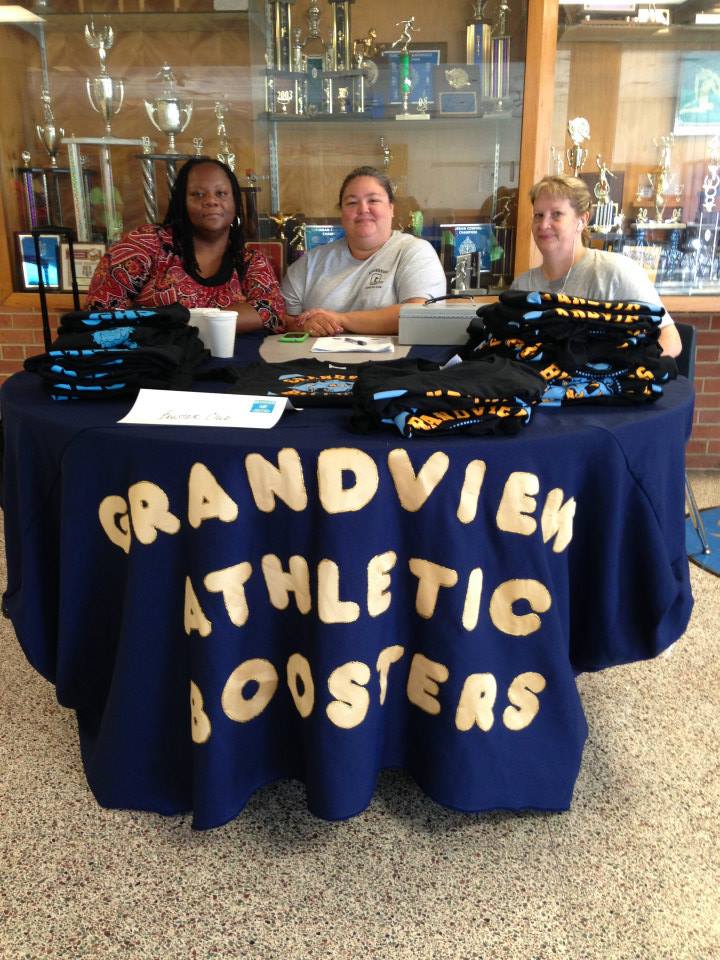 Club Overview
The Grandview Bulldog Athletic Booster Club is a group of parents, staff and other interested parties whose mission is to facilitate and promote activities of the Grandview sports, and cheer programs as a non-profit organization. The Booster Club will work with the Grandview coaches and the administration in identifying specific needs of the programs in the areas of building morale, boosting attendance, good sportsmanship and providing an enjoyable healthy environment for the Grandview athletes, coaches and parents. The Booster Club will also be responsible for raising funds required to meet our objectives.

In addition to financial support, the Booster Club recognizes that participation in high school athletics benefits everyone, and the Booster Club promotes opportunities to build and strengthen relationships among all involved: the student body, Grandview High School staff, parents and the community.


Join Us!
Work with us to help make all of our sport programs a success. Your paid membership and any additional donation will be used to fund important athletic expenses that can't be covered otherwise. You will be contributing valuable support to our Grandview athletes and the community of Grandview at large.

How Do We Help?
- Purchased HUDL for all teams to utilize $2420.
- Fulfilled several coaches requests $6,618.
- Work and maintain concessions at home events.
- $500 scholarships to graduating senior athletes.
Booster Club Officers & CommitteesPresident
, Maggie Arthur - 816-223-1091
Vice President
, Sherrie Jordan
Treasurer
, Sherryee Akinmoladun
Co-Treasurer
, Adrienne Byers
Secretary
, Nadine Townsend
We also have a new email address to go with the school address for contact information.
bulldog_boosterclub@yahoo.com